After weeks and weeks of planning behind her back, several all nighters just to finish the presentation of 50 years worth of pictures and videos, gazillion phone calls and text messages to all people involved in one way or another and endless nights of worrying whether our cover would be blown.. Finally, last Sunday, September 10 2006, Mama's surprise birthday party pushed through.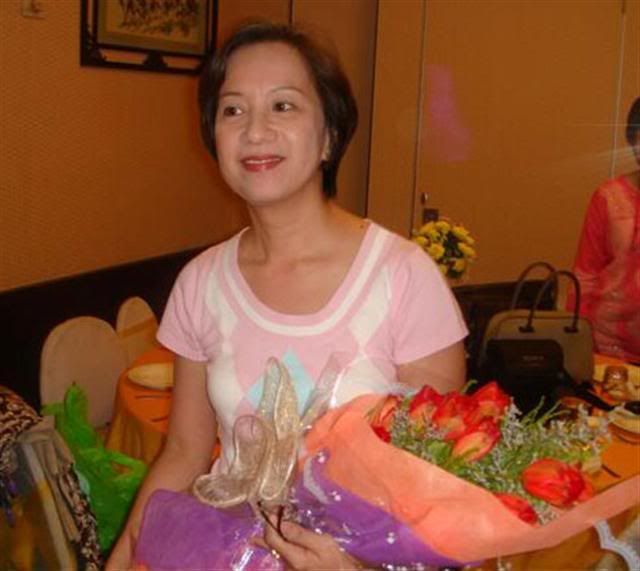 Surprise!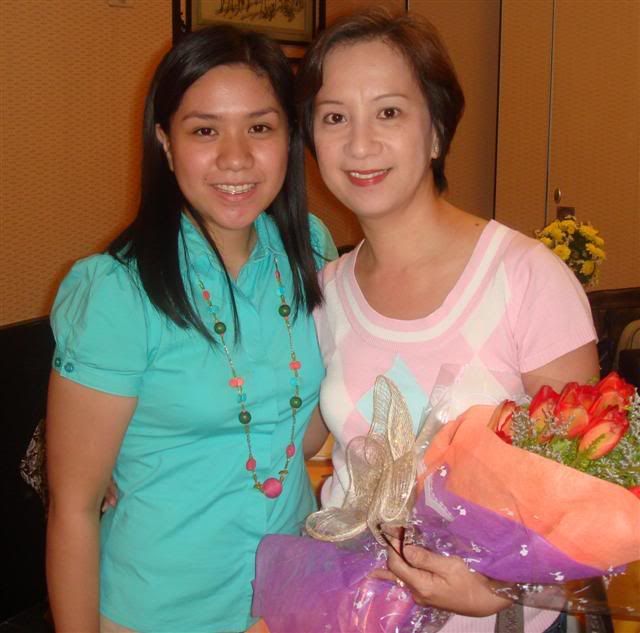 Shempre nagpapicture kagad yung may pakana ng party :P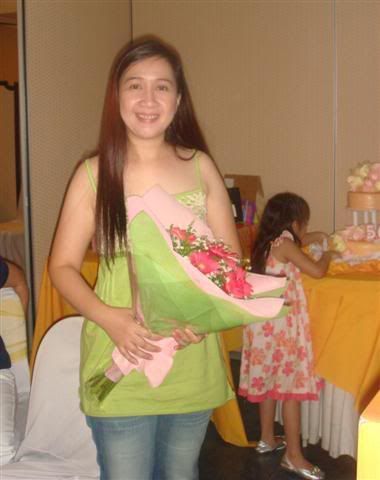 The other birthday girl, NINANG CHU! Look who's doing what to the birthday cake.. haha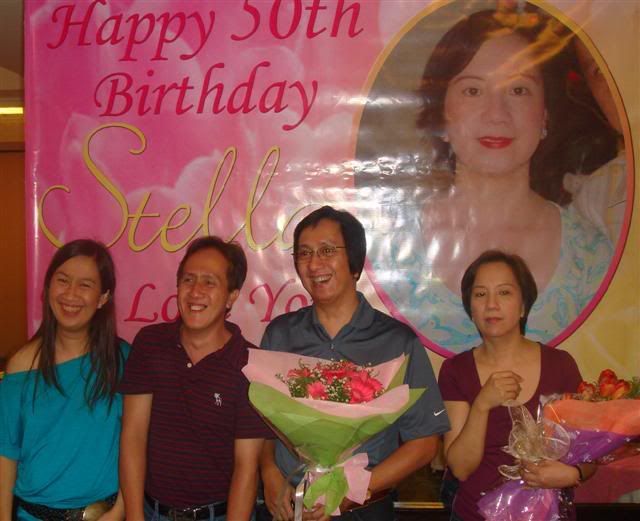 ay happy kayo ha..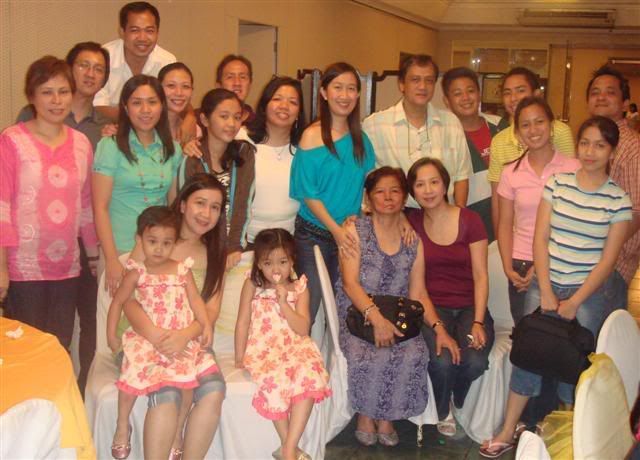 dami dami dami
Despite some technical difficulties and few mishaps and some histrionics here and there, i must say, it was quite successful!
So to all who were part of it, you guys know who you are, THANKS A WHOLE BUNCH! Much love and kisses all around! And.. sa uulitin.. hahah joke